Market Report 2019 vs 2020
Michael Guthrie, CEO | Roy Wheeler Realty Company
Happy New Year! I am sure you will agree that we could use more of the Happy in 2021.  What a year 2020 was for all of us with the real estate market as no exception.  There were 6 weeks in the months of March and April where most of us would have guessed that our area would have seen a significant decrease in sales.  I am happy to report that early prediction would have been wrong.  Here are some simple reasons.  
1) Interest rates are historically low. 
2) Realtors were committed to marketing and showing properties within the Covid19 safety guidelines.
 3) Technology helped tremendously.  FaceTime, Zoom 3D photography, Electronic forms, etc. made it possible to do transactions while staying safe.  
Because of the factors noted above, instead of a reduction in sales the Charlottesville and the Central Virginia area ended up outperforming 2019 by at least 6%.  (4618 sales in 2019, 4895 in 2020).  The median sales price increased from $245,975 in 2019 to $263,400 in 2020 (an almost 7% increase).  Another highlight was home sales on properties over $1 million.  Only 131 sold in this price range in 2019 where 195 (a 33% increase) closed in 2020.  Even the $750,000-$1 million dollar home market went from 156 to 223 (a 30% increase).  New home construction continued to be a significant player in home sales.  849 new home purchasers moved into their home in 2020 (17% of 2020 closings) The bottom line is if I had been forced to bet on the market early in the 2nd quarter, my money would have been on a housing downturn.  I would certainly have lost that bet.  
So what can we expect in 2021? My answer is a continued strong market.  My answer is based on the four factors listed below.  
1) We will continue to experience a low housing inventory which will result in continued demand. 
 2) The trend of downsizing into homes with less square footage is moving back to people looking for more space.  Covid19 is creating a need for more space especially with everyone realizing they can work more and more from home.  Condo owners will look for a townhome, townhome dwellers now want a detached home with a yard.  One reason for the increase in over $1 million sales is those who can afford them are. Again, wanting some place to escape from their urban homes within driving distance. 
 3) Millennials have fast tracked plans to buy with the money they have saved while staying home (not eating out and less travelling).  They also want to take advantage of the historically low interest rates which may have bottomed out at 2.7% and moving toward the low 3's which is still very good. Movement Mortgage Loan Officer Jay Domenic, explains it this way, "it is likely that the Fed will continue to buy debt which supports lower mortgage rates.  Even if the economy starts to bounce back, it is expected the Fed will continue to suppress rates through 2021 and they are not likely to soar."
4)  Many parts of the economy are experiencing recovery bolstering consumer confidence.  Click on this link to hear more about how this will impact home sales.  REM-Where is the housing market and economy headed with David Marotta | NewsRadio WINA  
Here's to 2021 being a Happy one.  
Listen to Michaels Real Estate Snapshot on Real Estate Matters
Rates Are Very Low, But Will They Stay That Way?
Jay Domenic | Movement Mortgage
It's a glorious time for home buyers and those wanting to refinance.  The interest rates are near historic lows, buyers can qualify for more home and current homeowners are saving money by refinancing to a lower rate and payment. The big question is will they stay low?  The predominant sentiment is that yes, they will.   The National Association of Realtors forecasts an average rate of 3.1% for 2021 while the Mortgage Bankers Association estimates a 3.3% average.
Let's look at a why rates are predicted to remain low for 2021.  The Fed continues to have a very accommodative policy toward rates.  Although the Fed does not affect mortgage rates directly, its sentiment permeates the entire economy including affecting the mortgage rates.  Further, it is likely that the Fed will continue to buy debt which supports lower mortgage rates.  Even if the economy starts to bounce back, it is expected the Fed will continue to suppress rates through 2021 and they are not likely to soar.
Even with the vaccinations being distributed, an economic recovery won't happen overnight.  Therefore, inflation worries (the enemy of low rates) should not be high during the year.
Now keep in mind that these are forecasts, so a couple things are worth remembering.  Rates staying low does NOT mean that they will stay at historic lows.  Both organizations above predict an average rate for 2021 over 3%. With an average rate of 3.3% there of course would have to be rates above that.  There is volatility and the rates will move without the Fed doing anything. So, expect them to move up and down some. If the economy really starts to heat up, the Fed could change its stance based on economic data at the time.  All that being said, it does seem highly likely the rates will remain very low and yes, even a rate of 3.5% is very low.
3 Must Do's When Selling Your House This Year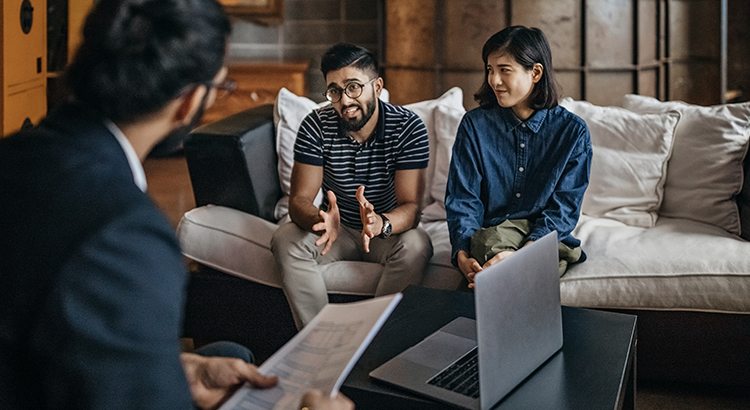 It's exciting to put a house on the market and to think about making new memories in new spaces. However, despite the anticipation of what's to come, we can still have deep sentimental attachments to the home we're leaving behind. Growing emotions can help or hinder a sale depending on how we manage them.
When it comes to the bottom line, homeowners need to know what it takes to avoid costly mistakes when it's time to move. Being mindful and prepared for the process can help you stay on the right track when selling your house this year.
1. Price Your Home Right
When inventory is low, like it is in the current market, it's common to think buyers will pay whatever we ask when setting a listing price. Believe it or not, that's not always true. Don't forget that the buyer's bank will send an appraiser to determine the fair value for your house. The bank will not lend more than what the house is worth, so be aware that you might need to renegotiate the price after the appraisal. A real estate professional will help you set the true value of your home.
2. Keep Your Emotions in Check
Today, homeowners are living in their houses for a longer period of time. Since 1985, the average tenure, or the time a homeowner has owned their home, has increased from 5 to 10 years (as shown in the graph below):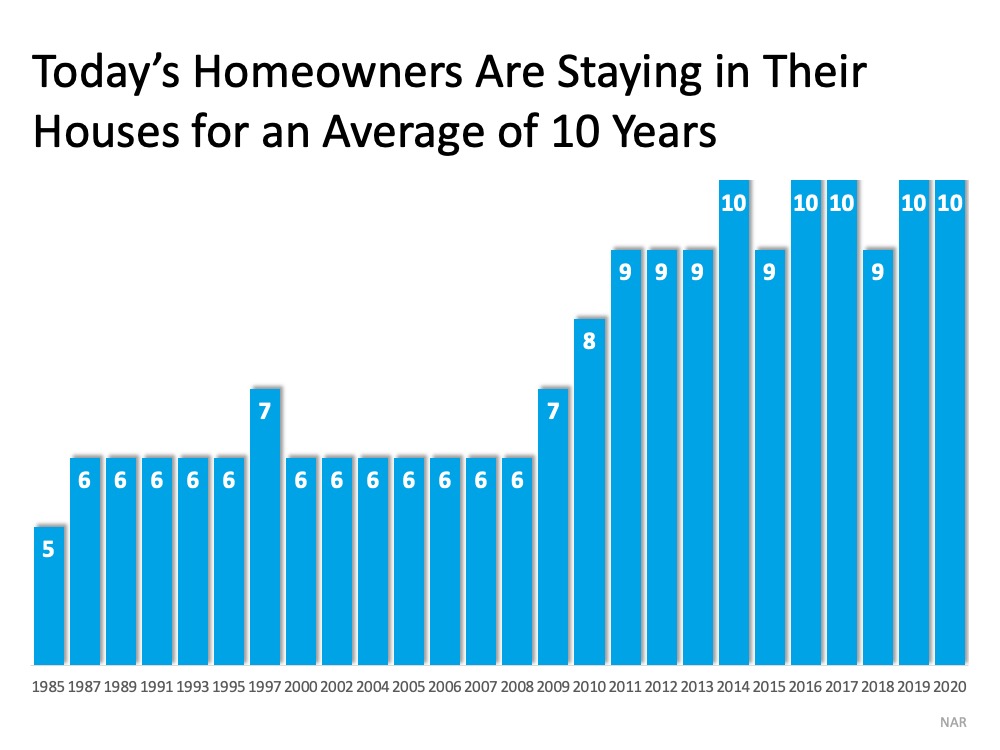 This is several years longer than what used to be the historical norm. The side effect, however, is when you stay in one place for so long, you may get even more emotionally attached to your space. If it's the first home you bought or the house where your children grew up, it very likely means something extra special to you. Every room has memories, and it's hard to detach from the sentimental value.
For some homeowners, that makes it even harder to negotiate and separate the emotional value of the house from the fair market price. That's why you need a real estate professional to help you with the negotiations along the way.
3. Stage Your Home Properly
We're generally quite proud of our décor and how we've customized our houses to make them our own unique homes, but not all buyers will feel the same way about your design. That's why it's so important to make sure you stage your house with the buyer in mind.
Buyers want to envision themselves in the space so it truly feels like it could be their own. They need to see themselves inside with their furniture and keepsakes – not your pictures and decorations. Stage and declutter so they can visualize their own dreams as they walk down the hall. A real estate professional can help you with tips to get your home ready to stage and sell.
Bottom Line
Today's sellers' market might be your best chance to make a move. If you're considering selling your house, let's connect so you have the help need to navigate through the process while prioritizing these must-do's.